The last trading week before the Spring Festival,Feida EnvironmentalThere is a collapse trend. On Monday and Tuesday, the stock "one" fell. On Wednesday, the stock opened with a daily limit. Although the daily limit was opened, it eventually fell 9.11% throughout the day.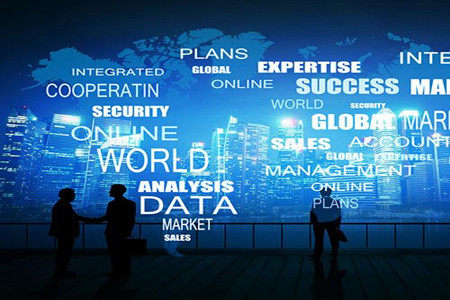 The reason for this trend is obviously related to the 2018 annual performance pre-loss announcement issued by the company on the evening of January 25. The announcement shows that the company's 2018 annual net profit loss is 380 million yuan. Since the company's 2017 net profit loss of 167 million yuan, this means that after the company disclosed the 2018 annual report, its stock will be subject to the delisting risk warning of the exchange, that is, wearing the ST hat. The company's share price has therefore fallen.
1. Why did Feida environmental protection change from environmental star stocks to quasi-ST stocks?
In the A-share market, Feida Environmental was once known as an environmental star. Air pollution control is the main business of Fidelity Environmental Protection. The main products are dust collectors, flue gas desulfurization and denitrification equipment, etc., which are mainly used for boiler tail gas treatment of coal-fired power stations. Feida Environmental Protection is the leader in ultra-clean emissions of domestic coal-fired power stations and the largest supplier of electric dedusting equipment for coal-fired power stations worldwide. But it is such a company that has fallen to the point where it will wear ST hats.
Why is Feida environmental protection so degraded to such a point? The real reason is that in recent years, the company has blindly invested, blindly acquired, bizarre guarantees, and even put the company in a difficult position, and even had to sell assets to survive.
For example, in 2015, Feida Environmental signed a strategic cooperation agreement with Indian Lanke Infrastructure Technology Co., Ltd., and then signed a contract with its subsidiary Lanke (Singapore) for four coal-fired power station electrostatic precipitators with a total contract value of 718 million yuan. project. Unexpectedly, in August 2017, the Indian Orchid Foundation was filed for bankruptcy liquidation by the bank. To this end, Feida Environmental had to make a total of RMB 128 million in 90% of the unsettled inventory cost and unrecovered credits of Ranko (Singapore) in the 2017 annual report. This is also an important reason for the company's loss of 167 million yuan in 2017.
Another example is Feida Environmental's 70% stake in Jiangsu Hyde, which was acquired in 2015 for 165 million yuan, which became a bad asset for the company. In 2017, Jiangsu Hyde lost a total of 81.09 million yuan, and continued to lose 10.58 million yuan in the first half of 2018. The acquisition, which has a goodwill of 106 million yuan, has been provisioned for loss of 20.36 million yuan in 2017 due to losses. In 2018, it is estimated that 40 million yuan will be required for the impairment of goodwill. Jiangsu Hyde, acquired by Feida Environmental, has become another important source of loss for the company.
For example, the bizarre guarantee of Fida's environmental protection is even worse for the company's operations. From October 2014 to October 2016, Feida Environmental and the non-related party Shenying Group will protect each other. However, on April 18, 2016, the Shenying Group filed for bankruptcy liquidation with the court due to operational difficulties and insolvency. As the guarantee party of Shenying Group, Feida Environmental Protection Co., Ltd. assumes its guarantee responsibility according to law, and repays bank loans on behalf of Shenying Group. As of February 2018, Feida Environmental has compensated Shenying Group for the bank's principal of 157 million yuan and interest of 1,274,100. yuan. What is even more bizarre is that the property that Shenying Group used to counter-guarantee has not been recalculated to be far less than 157 million yuan, and it is still controversial whether Feida Environmental will give priority to this part of the property.
In this bizarre guarantee case, it is even more bizarre that Feida Environmental issued a notice on November 6, 2015, stating that the guarantor (Shenying Group) may not be able to pay off the secured debt. However, on December 8th, just one month later, Feida Environmental issued a notice saying that it continued to provide guarantees for the Shenying Group. The guarantee amount was 57 million yuan. In the announcement, a "subject to time constraints is imposed, and the registration procedures for the change of title certificates will no longer be carried out between the two parties." This also means that if the other party has already incurred debt risks and the other party has not provided any counter-guaranteed assets. Fida Environmental Protection still provides financing guarantee for each other.
It is based on the above-mentioned many incidents that Feida Environmental will step into trouble in step by step. In order to alleviate the difficulty of circulation, in 2018, Feida Environmental sold two assets in succession: 20% of Juhua Financial Equity and its wholly-owned subsidiary Feida Baokai. The latter is a high-quality asset of Feida Environmental Protection. In the first half of 2018, it achieved revenue of 224 million yuan, a year-on-year increase of 30.25%, accounting for 11.98% of the parent company's Fidelity environmental protection revenue. The sale of high-quality assets is also indicated, indicating that Fidelity Environmental Protection is indeed a no-brainer. In the end, it can only be lost.
Second, Feida environmental protection is down to the ST stock market What needs to reflect on the market?
Feida's environmental protection has become a quasi-ST stock, so the stock price has fallen off the cliff, which is undoubtedly a tragedy. At the same time, investors will suffer losses for this, which is also the sorrow of investors. So, through this incident, what does the market need to reflect on? Including our investors, what do we need to reflect on? There are at least two aspects that are worth summarizing.
First of all, from the perspective of listed companies, it is the problem of the lack of high responsibility of the Board of Supervisors. In recent years, Feida Environmental has stepped into a difficult situation. Among them, the lack of high responsibility of Dong Jian is a very important reason. Whether it is the cooperation between Feida Environmental and Lanke Infrastructure, or the acquisition of Jiangsu Hyde, or the guarantee of the Condor Group, the company's director's dereliction of duty is very obvious, but these three things did not ultimately pursue the director. Supervisory responsibility. Furthermore, Dong Jiangao is delisting the company, and it is not necessary to bear any substantive responsibility for this. There are only powers and rights, but there are no responsibilities and obligations. As a result, it is strange that companies are not ruined by the supervisors. Take the cooperation between Feida Environmental and Lanke Infrastructure as an example. The bankruptcy of Lanke Foundation is not without clue. As early as 2013, Credit Suisse gave the list of the top 10 companies with the highest debt levels in India. Feida's environmental choices and its cooperation are somewhat ridiculous.
Second, from the investor level, you need to stay away from the problem company. In recent years, Feida's environmental problems have continued. Some of these problems were exposed in 2015. In 2016, 2017, and 2018, various issues were exposed. In the face of the problems exposed by the company, investors can leave the company one day earlier and leave the risk of investing in the company one day earlier. In fact, since December 2015, the company's share price has been in a unilateral decline. If you can evacuate in time, investors can avoid a lot of investment losses. Even if the Shanghai Stock Exchange made a disciplinary decision on December 27, 2018, and made a decision to publicly condemn the Fidelity Environmental Protection Company and the responsible person, then if the investor withdraws, it can also escape the company's share price plunging this week. of. Therefore, although the share price of Feida Environmental Protection has made investors innocent, as an individual investor, it is necessary to have a sense of risk awareness and self-protection to minimize the risk of individual investment.