Published in 2017-10-18 17:19:56 Share it Web version
                        Billboard: institutions to buy 4 shares Xinhua are approaching the limit of a business department to buy 45 million
Source: The First Financial Editor: The East Wealth Network
Wednesday (October 18) Up to the close of Shanghai and Shenzhen stock markets, the Shanghai Composite Index closed at 3,381.79 points, up 9.75 points, or 0.29%, turnover of 194.2 billion yuan; Shenzhen Component Index closed at 11,282.75 points, up 7.41 points, or 0.07% , Turnover of 248.7 billion yuan; the GEM Index closed at 1,868.16 points, down 8.83 points, down 0.47%, turnover of 72 billion yuan.

After-hours data show that on October 18 Billboard list, a total of 11 stocks appeared in the figure of institutions, 4 stocks showed institutional net buy, 7 stocks show net sales. The first three days of the net buy-in by the institution respectivelyKun hundred big A, A Shi Chong, Jin Yi TelevisionThe net inflow of institutional funds are respectively12.9314 million yuan, 2.6645 million yuan, 7.64 million yuan.
Net sales of institutions that day the first three were365 net, North New Building Materials, nine Code of PharmacyNet outflow of institutional funds, respectively28,173,000 yuan, 270,719,000 yuan, 78,200 yuan. See the table below
The main funds to buy the top ten stocks to sell the amount of the following: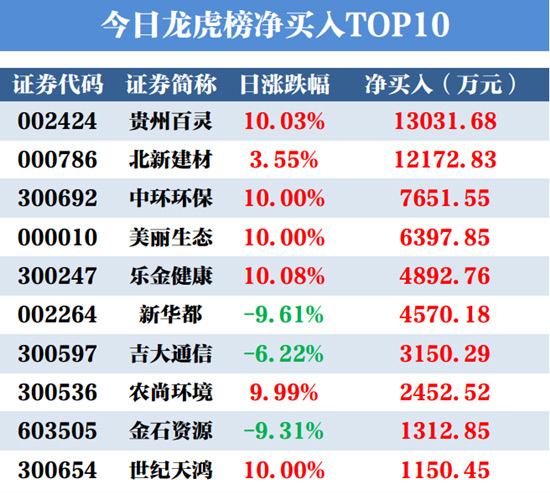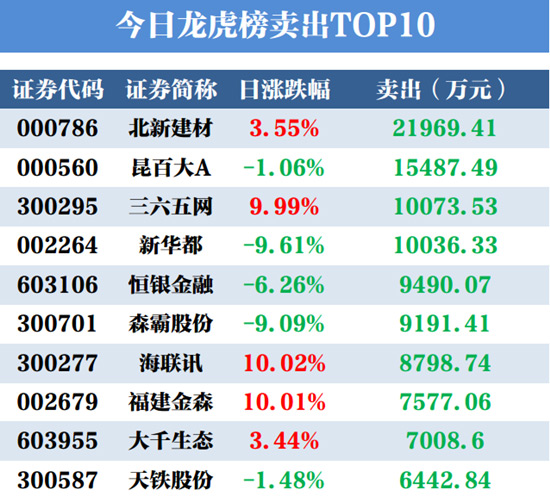 Tip: All the information and comments made by users in the community represent only personal opinions. They have nothing to do with the position of this website and do not constitute any investment advice for you. Users should make their own decisions on securities investment and bear the corresponding risks based on their own independent judgment.
"Post comments self-discipline management commitment"