Posted 2018-04-18 13:49:14 Share it on the web version
                        Xi Jinping: The core technology depends on whether or not it can only come from self-reliance
Source: CCTV News Editor: Oriental Fortune Network
During the two sessions this year, General Secretary of the Central Committee of the Communist Party of China, President of the State, and Chairman of the Central Military Commission Xi Jinping clearly pointed out that development is the top priority, that talent is the primary resource, and that innovation is the primary driving force. Since the 18th National Congress, Xi Jinping has stressed the importance of scientific and technological innovation on many occasions. He also repeatedly mentioned that he must master the core technology, and pointed out that the core technology is subject to human beings is the biggest hidden danger, but the core technology depends on whether or not to come Only self-reliance. These discourses are very targeted and forward-looking today.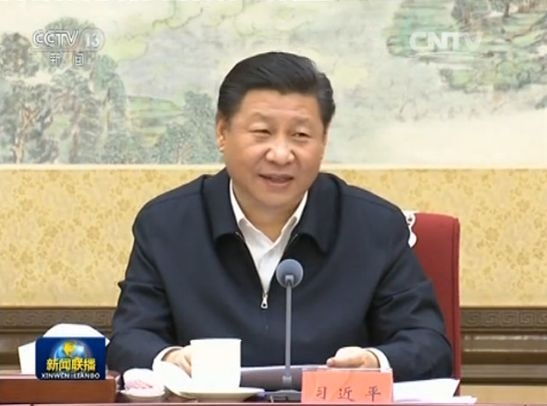 Network information technology is the area of ​​technological innovation where global R&D investment is most concentrated, innovation is most active, application is most widely used, and radiation is the most widely used. It is a competitive highland for global technological innovation. We must comply with this trend, vigorously develop core technologies, strengthen the security of key information infrastructure, and improve the network governance system. It is necessary to firmly grasp the "nice nose" of independent innovation of core technologies, and step up to breaking through the cutting-edge technologies of network development and key core technologies that have international competitiveness.Accelerate the promotion of domestically controlled and controlled alternative plans and build a safe and controllable information technology system. It is necessary to reform the input-output mechanism of scientific research and development and the mechanism for transforming scientific research achievements, and implement strategies for solving key problems in the core technology and equipment in the field of network information.Promote major breakthroughs in R&D and application of high-performance computing, mobile communications, quantum communications, core chips, and operating systems.
——Speech during the 36th Collective Study of the 18th Central Political Bureau on October 9, 2016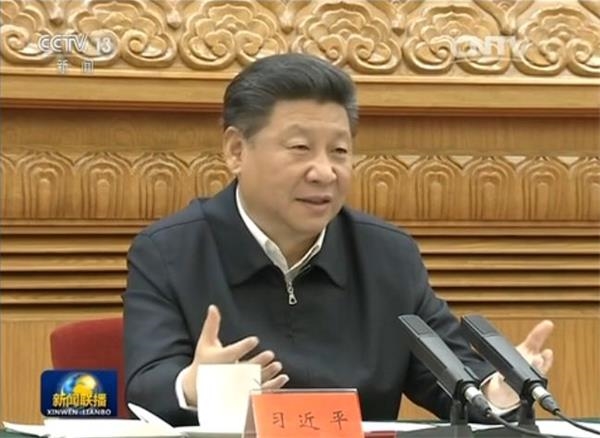 The core technology of the Internet is our biggest "gate of life." The core technology is controlled by people is our biggest hidden danger.Even if an Internet company is even bigger and its market value is higher,If the core components are heavily dependent on foreign countries, the "Gate of Life" of the supply chain is held in the hands of others. It is like building a house on the wall of someone else's. If it is beautiful, it may not withstand ups and downs, and it may even be vulnerable.. If we want to grasp the initiative for the development of China's Internet and ensure the security of the Internet and national security, we must break through this difficult problem of core technology and strive to achieve "taking over the curve" in certain areas and certain aspects.
——Speech at the Symposium on Cyber ​​Security and Informatization on April 19, 2016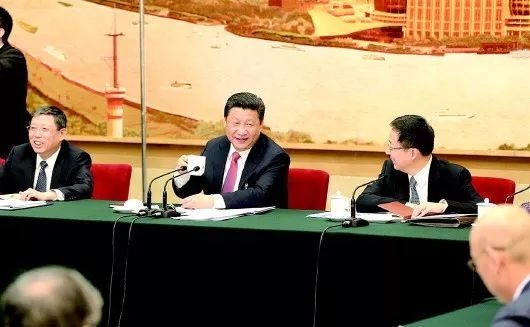 At this stage of development in our country, it is not only impossible to obtain key core technologies from others, but also to obtain general high technology.Western developed countries have taught their apprentices and starved to death.Therefore, we must base ourselves on independent innovation.
- Speech on March 5, 2015 when participating in the deliberation of the Shanghai Delegation of the Third Session of the Twelfth National People's Congress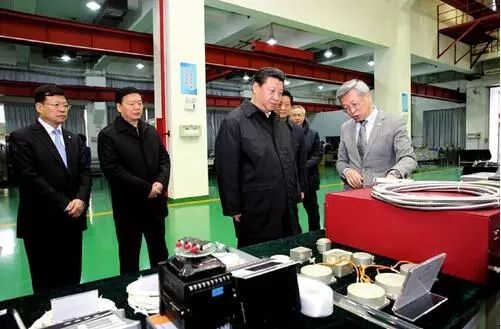 There is still a gap between our scientific and technological innovation and the international advanced level. We relied on our own efforts to make great achievements. Now that the national strength has increased,We still have to continue to rely on our own efforts. The core technology depends on whether we want to come.
- On February 16, 2015, when he inspected the Chinese Academy of Sciences Xi'an Opto-Electronics Institute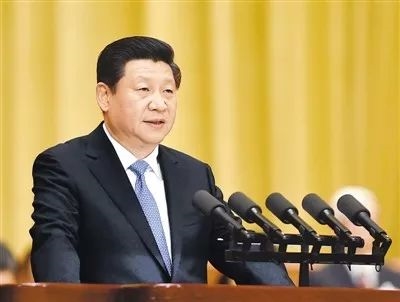 Only by mastering core technologies in their own hands can they truly grasp the initiative in competition and development, and can fundamentally guarantee national economic security, national defense security, and other security.You can't always dress up your own tomorrow with someone else's yesterday. We can't always count on relying on other people's scientific and technological achievements to improve our technological level, let alone do other countries' technological affiliations, and always follow others' steps.
——Speaking at the Academician Meeting of the two academies on June 9, 2014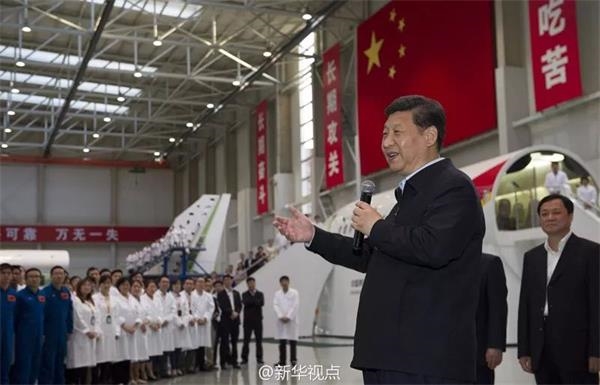 If we want to be a powerful country, we must put the equipment manufacturing industry into practice and put large aircrafts on it to play a leading role and a symbolic role. China is the largest aircraft market,Some people used to say that it is better to buy than to buy, to buy than to rent, and this logic is to be reversed.It will take more money to develop and manufacture its own large aircraft.
- On May 23, 2014 when inspecting China COMAC Design R&D Center
Internationally,Without the advantages of core technologies, there is no political power. Work hard in the key areas, where the neck is stuck. The same is true of the military.
——Speech when hearing the report of the Ministry of Science and Technology on August 21, 2013
High-end technology is the modern weapon of the country. In modern times, the reason why Western countries can dominate the world is an important reason for mastering high-end technology.The real core technology can't be bought. As the saying goes, "The weapon of the country cannot show people."Only by having a strong ability in scientific and technological innovation can we improve China's international competitiveness. We hope that you will actively seize technological competition and the commanding heights of future development, break through key core technologies, become leaders in important scientific and technological fields, and become pioneers in emerging frontier areas, providing strong scientific and technological support for economic and social development, ensuring and improving people's livelihood, and safeguarding national defense security. .
——Speech when visiting the Chinese Academy of Sciences on July 17, 2013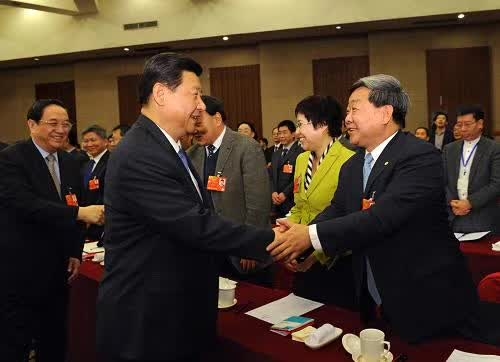 Nowadays, the introduction of more normal technologies has also been subject to various restrictions. In the past when you were weak, everyone wanted to sell technology to you. Today, you have developed and nobody wants to sell you technology because you are afraid that you will become bigger and stronger.There can be no illusions in the introduction of new and high technology. The core technology, especially the national defense technology, can not be bought with money. People can use core technology as "a constant sea needle" or "a must-have tool". How can it be provided to you?Only by mastering core technologies in their own hands can they truly grasp the initiative in competition and development, and can fundamentally guarantee national economic security, national defense security, and other security. Of course, we cannot seal ourselves out of the world. We must actively develop foreign technology exchanges and make efforts to make good use of both international and domestic scientific and technological resources.
——Speech on the March 4th, 2013 when participating in the discussion of the Association of Scientific and Technological Circles in the First Session of the Twelfth Session of the CPPCC National Committee
                Tip: All the information, speeches, etc. posted by the user in the community only represent personal opinions and have nothing to do with the position of this website. It does not constitute any investment advice for you. Users should make their own decisions on securities investment and take corresponding risks based on their own independent judgment.
Self-discipline Management Commitment for Follow-up Comments