Published on 2017-10-19 12:00:55 Share it web version
                        Do not break this position
After the small and medium-sized stocks diving in the late trading yesterday, although the index is still red under the support of the banking, insurance, liquor, home appliances and other sectors, today's disk weights are not obvious.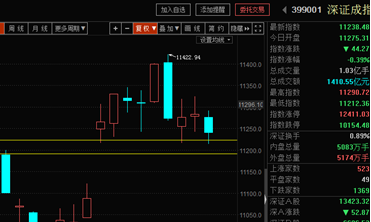 Recently, the large short-sellers, coal, nonferrous metals and other sectors continued to sell, causing the index to fall significantly. Both the Shanghai Composite Index and the Shenzhen Component Index all retreated to the vicinity of the October 9 gap. Fortunately, the white liquor and pharmaceutical sectors concentrated in the White Horse stock market were strong. Thereby avoiding further declines in the broader market.

Before the leaf opened many times, the gap on October 9 must not be broken! In particular, the gap is deep, because this gap is not only a rising relay after the breakthrough of the gap on August 28, but also a breakthrough gap in the new round of rising. Once this gap is replenished, the breakthrough gap will not be established, and the time for the market adjustment will be extended and the range will increase. Therefore, in the face of such an important position, the bulls must die and never break! ! !

In fact, the recent market is basically a rotation of multiple sectors. Every day, there are long-term and short-selling, and the balance is basically balanced. The market will not have a large increase or decrease. These sectors are banks, insurance, liquor, medicine, and home appliances. These five sectors have barely risen or fallen at the same time. It can be said that they are compatible. Therefore, the early decline is not terrible, the afternoon market bulls will inevitably launch a counterattack! ! !


                Tip: All information, comments, etc. published by users in the community represent only personal opinions, and have nothing to do with the position of this website, and do not constitute any investment advice for you. Users should make their own decisions on securities investment and bear the corresponding risks based on their own independent judgment.
"Review of Self-discipline Management Commitment"