Posted 2018-04-17 19:44:47 Share it Web version
                        The United States blocked and led to a small ticket diving! With the master to buy cattle stocks, cash red envelopes for everyone
On April 17th, the Shanghai and the Shenzhen stock markets showed unilateral downtrends throughout the day. The Shanghai Composite Index made 4 consecutive days of negative pressure. The individual stocks fell across the board and the red stocks were less than 500. The overall plateau of the Hainan plate ebbed, and the Straits shares were clamped down to a daily limit. Up to 20%, the GEM Index fell by nearly 3%, led by domestic software, digital China, industrial Internet and other topics.
At the close, the Shanghai Composite Index fell 1.41% to close at 3,067 points; the Shenzhen Component Index fell 2.13% to close at 10,395 points; the ChiNext fell 2.99% to close at 1,793 points. Looking at the sector, the minority sectors such as seed industry and securities rose by the top spot. Digital China, unretailed retail, intellectual property, domestic software, industrial internet, face recognition, blockchain and other sectors topped the list.
Jufeng Gu Gu believes that the current stock index is in a large box, and as the adjustment time increases, the technical trend becomes weaker and weaker. Without heavy weight, it is difficult to break the consolidation pattern. On favorable Monday, under favorable stimulation, the Hainan plate rose to a stop-gap. Today, it sharply divided into a one-day parade. The domestic software, cloud computing, artificial intelligence, big data and other sectors that drove the rebound of the GEM rebounded sharply today, resulting in the GEM. Plunging; the Shanghai Composite Index forced a new low in recent years. It is recommended that investors control their positions and wait for the market to bottom out. After the breakdown is low, there is a strong rebound.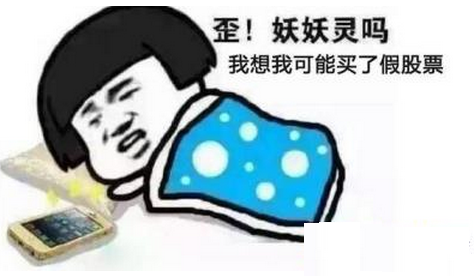 ZTE was embargoed by the United States, causing technology stocks to dive! Speedy registration stocks competition, sharing master potential Ushimata, while everyone has the opportunity to receive generous cash reward!

Three important things to say: cash rewards for everyone! Everyone can lead! Everyone can lead Europe!
On the April 17th cash rewards list, there were numerous players who received generous RMB cash rewards, and they all received generous RMB cash rewards!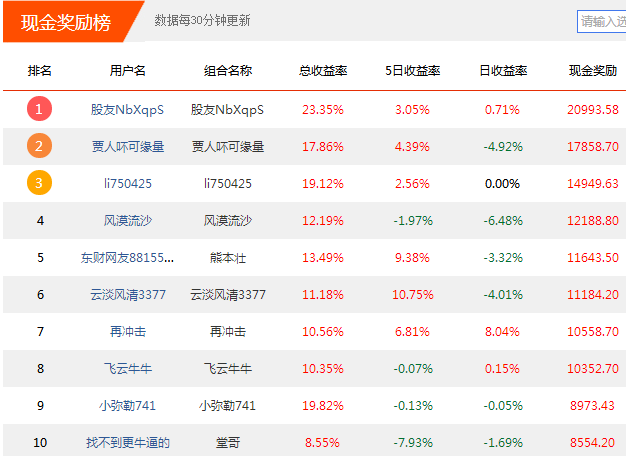 In today's hot buying stocks rankings, contestants actively diversified their active stocks in the concept plates of Hainan, precious metals, and artificial intelligence.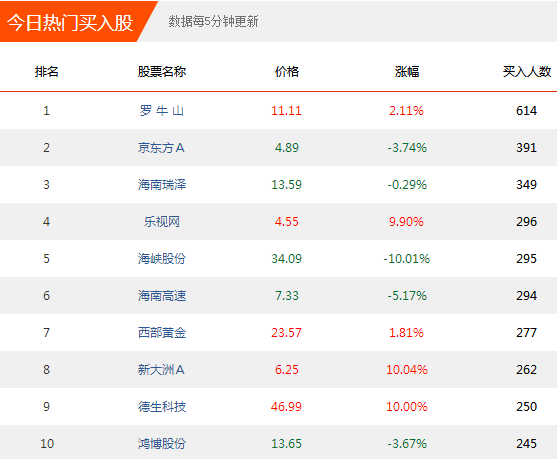 Smart investors have already signed up for a real-time stock market competition to get a generous cash reward. What are you waiting for? Take the time to register and participate in the real contest to earn more!
                Tip: All the information, speeches, etc. posted by the user in the community only represent personal opinions and have nothing to do with the position of this website. It does not constitute any investment advice for you. Users should make their own decisions on securities investment and take corresponding risks based on their own independent judgment.
Self-discipline Management Commitment in Follow-up Comments