Published on 2018-08-28 16:57:22 Oriental Fortune Network Android Edition
                        Financing for three years [Cry] [Cry] [Cry] [Cry] [Cry] Today, on August 28, 2018, there are big debts.
                            Financing for three years





Today, on August 28, 2018, another large debt expired.
The proportion of collateral is less than 160%, and it cannot be extended. It must be closed according to the rules.
Yesterday, I went to the securities company and asked them to deal with them. The debts were extended (postponed) and rejected.
Three years ago, they were also three times and four times to persuade me to open a financing business, and laughed at my three years of interest;
Now, my loss is lost. They don't give me an extension. I have to flatten my financing bill...
In the past three years, I have been exhibiting countless times.
They have been dragging their debts and are not willing to pay back. They are looking forward to their sudden rise, and they will pay off their debts.
Until the financing ticket fell and fell, the loss became more and more serious;
Until the proportion of collateral is getting lower and lower, until the expiration condition of less than 160%...
In order to extend the exhibition, I have added more than ten guarantees before and after, and I have not been able to prevent the stock market from falling through the liquidation line several times and encountering a strong level. I can't stop it. Now I can't extend all the financing bills.
In the past three years, I have to repay more than 10,000 yuan of interest every month, and the total interest for three years is nearly 400,000.
In the past three years, my financing ticket has dropped from 13 to 3, and from 20 to 6.
Today, I have pinned my countless hopes at 6.88 yuan.
Yatong
All flattened off, with only 3.4 yuan left after the flash collapse
Huaping Shares
It was all closed.
I sold all the financing bills, I only repaid less than one-third of the debt, and the rest was the net debt of more than 900,000...
Looking at the empty account, my heart is empty.
All along, Yatong is my favorite.
I have been holding it for three years, I don't ask about the rise and fall, no regrets...
Today, Yatong, together with Huaping and a few other financing bills, have all closed their positions, leaving only 1,500 shares that have not been sold.
When the market has already seen the dawn, when others are garnering, I completely closed the position, and the stocks bought by the high financing are all flat on the floor...
They will rise again in the future, and it doesn't matter to me.
I finally died before dawn.
I finally understood: the stock market is a bloody battlefield.
And financing is a no return...
Three years of financing, the end of the year: empty hands, a debt, financing bills all flat, the remaining three years of hope, three years of suffering, three years of pain, three years of broken dreams, more than 900,000 debt, and never stop Interest rate...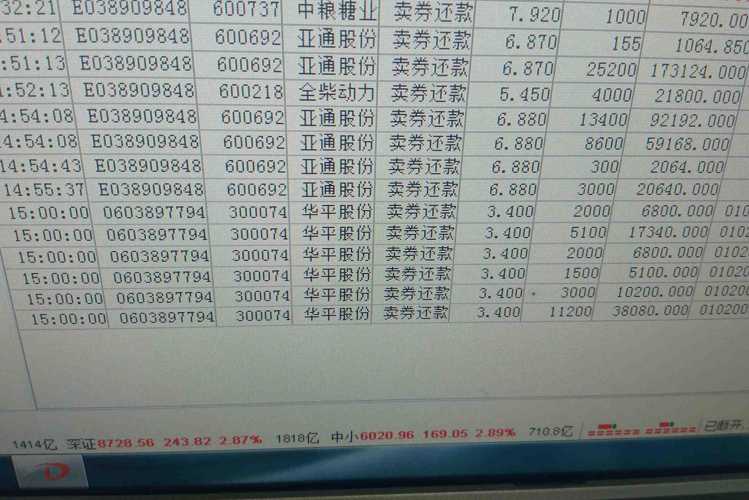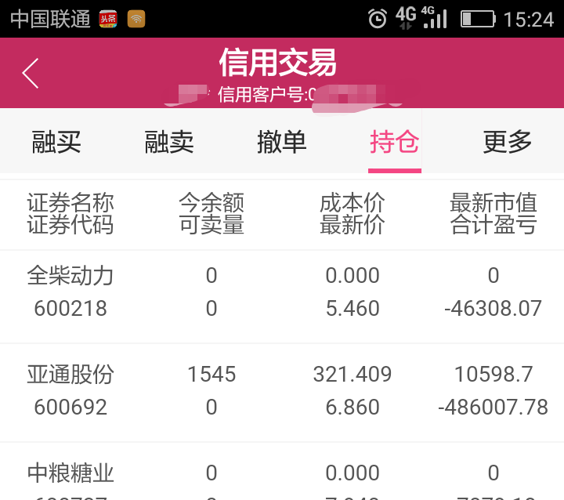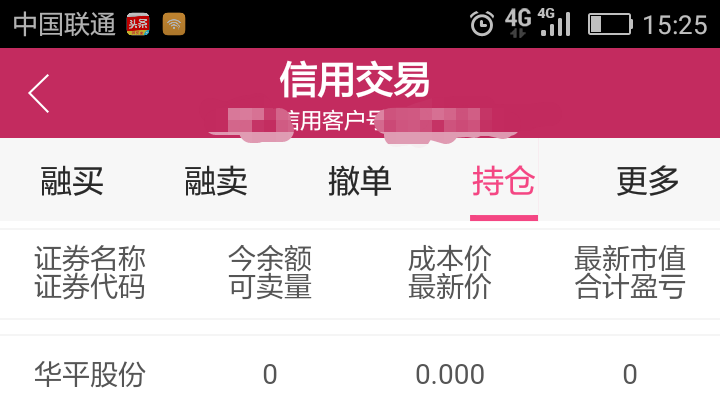 Tip: All information, comments, etc. published by users in the community represent only personal opinions, and have nothing to do with the position of this website, and do not constitute any investment advice for you. Users should make their own decisions on securities investment and bear the corresponding risks based on their own independent judgment.
"Review of Self-discipline Management Commitment"